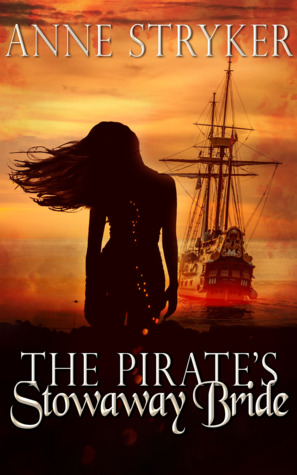 Book Blurb from Goodreads:
Sit still. Be quiet. Obey.
Adora has lived her entire life under her mother's strict rules, but when obedience means marrying a man twice her age, something deep within her snaps. Fleeing the night of her wedding, she boards what she assumes is a trade ship and hides among the cargo she hopes won't be touched until she's far away from the life she left behind.
She never anticipated being found.
Or finding Fenix.
Fenix believes in freedom, expression, and adventure. When a woman in a wedding gown is found in the belly of his ship with eyes like fire and the disposition of something almost broken, he wants nothing more than to release the flames and mend the cracks.
But with her past catching up to them, he may not have the chance.
Book Review:
🐾🐾🐾🐾🐾
Thank you to the author for the copy of her book.
This is a fun 5 paw read, especially if you are looking for a fast paced story with a strong damsel and sexy pirate.
Adora is a pistol. She would have to be to runaway on her wedding night to stowaway in a ship. A pirate ship, no less. I love her spunk and sass. I love how she fights against her societal norms to live the life she wants.
The pirate, Fenix, is not what you would expect. He tall and dashing but not cruel or crash. He is such a gentleman. I want to stowaway on a pirate ship.
The author does a fantastic job weaving a story that is fun to read and fast paced. It isn't a long book so if you are looking for something to read in a couple hours this is it.